Description
What makes VZLUSH so special?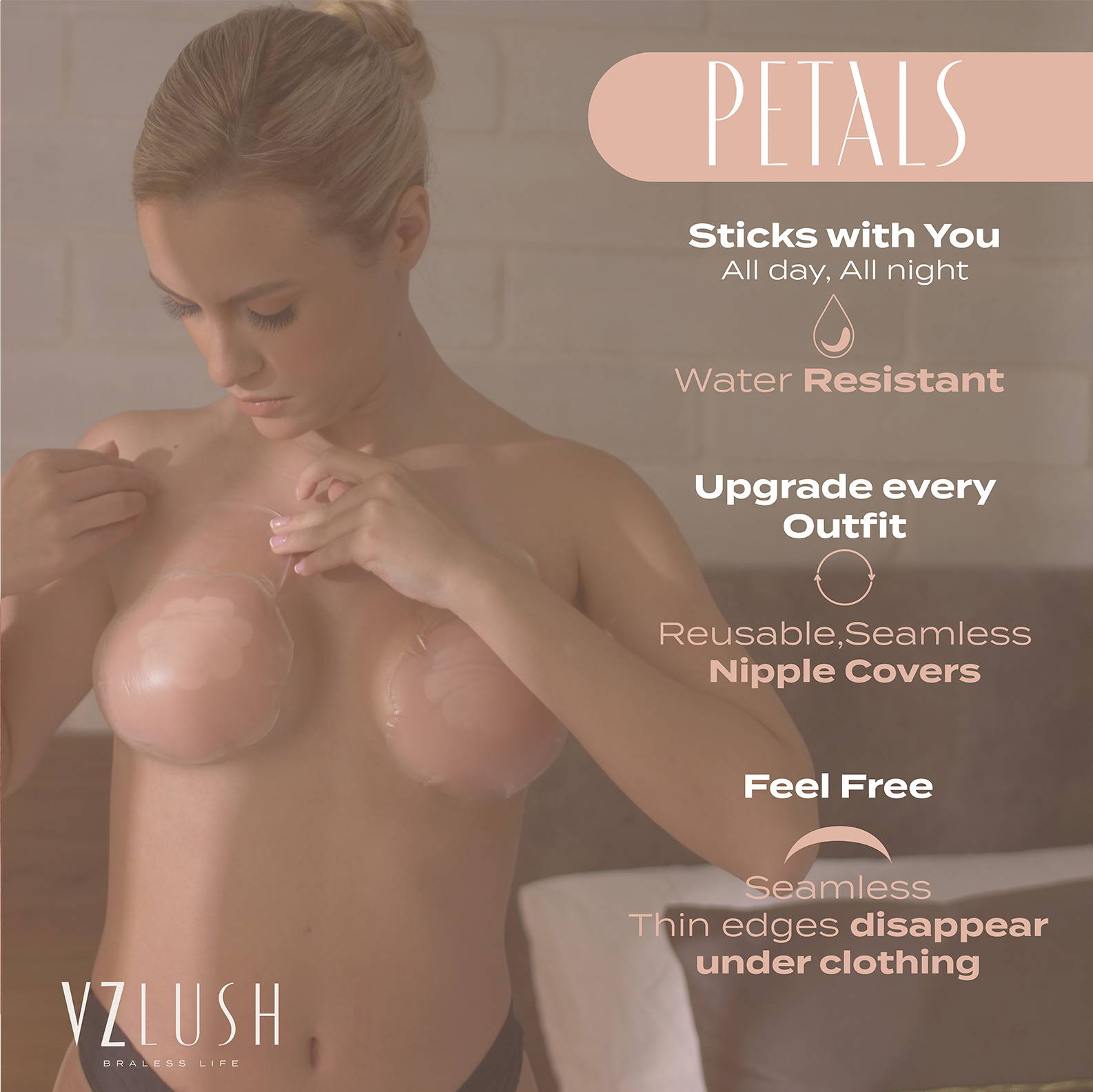 Discover a hassle-free lingerie solution that's
SUPER comfy, reusable, resistant, strapless AND seamless
, all while eliminating the need for multiple bras!
VZLUSH
is sure to adapt perfectly and discretely to a wide range of outfits and occasions, providing you with the highest quality adhesive technology, that's simultaneously hypoallergenic and gentle with your skin, ensuring you're prepared for anything, anywhere!
No more swapping, wardrobe mishaps, or the struggle of finding a bra that suits your attire's needs! Redefine convenience across diverse scenarios with a reliable support that stands by your side for up to 30x wears!
✅ Customizable lift: With sizes ranging from cup A through F, the VZlush petals empowers you to effortlessly tailor your lift for a natural look or a more vibrant appearance with a straightforward system that lifts, shapes, and enhances your curves based on your own preference.

✅ Freedom to move: Strapless design fits backless, v-dresses, swimsuits and any outfit you can think of. Plus, the VZlush petals' powerful adhesive technology is sure to keep the ladies in line and your confidence untouched for as long as the wear lasts.

✅Confident comfort: Experience complete nipple coverage and comfort, thanks to the central cotton nipple protector. Feel at ease all day knowing you're supported with discreet coverage for a confident look.
✅ A Touch of Gentleness: The VZlush petals are designed for sensitive skin with hypoallergenic-grade adhesive which also ensures your skin is well taken care of, as it should be!
Reusable for up to 30x times! 
The VZLUSH Petals adhesive reactivates after a warm soap and water wash which will ensure their strength and firmness stay as on point on the 30th wear as the very first day you wear them