Summery drinks for any occasion
Hey VZLover,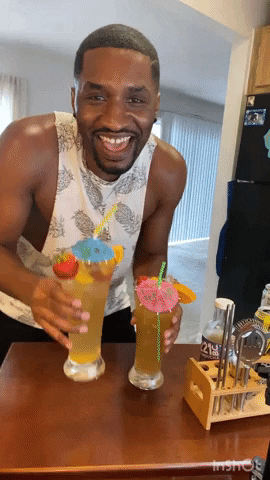 As the hottest day of the year approaches and we start having people over for picnics in the park or barbecues, the best way to go is a summery mixed drink. 
Today we want to give you 3 recipes of different cocktails for summer that will have your guest voting you Host of the Year: 
1. Margarita:
 Ingredients
1 oz. Cointreau

2 oz. silver tequila

1 oz. lime juice

coarse salt
Directions
Chill a cocktail glass, and then rub its rim with lime juice and dip it in salt. Add tequila, lime juice, Cointreau, and ice together in a cocktail shaker. Shake, then strain into the glass over some ice and enjoy. 
2. Mojito:
Ingredients
2 oz. white rum

1 tsp. superfine sugar

1/2 oz. lime juice (squeezed fresh)

club soda or seltzer

3 mint leaves 
Directions
In a smallish glass, first muddle lime juice with 1/2 to 1 tsp. superfine sugar. Add the mint leaves, pressing them against the side of the glass. Fill glass 2/3 with cracked ice and pour in the rum. Add in the squeezed-out lime shell and top off with club soda or seltzer. 
3. Piña Colada: 
Ingredients
2 1/2 oz. rum

1 oz. coconut cream

3 oz. pineapple juice

ice
Directions
Start with the rum, then add the unsweetened pineapple juice (you can put in some crushed pineapple), and coconut cream in a blender. Add 5 or 6 ice cubes. Pour into your glass of choice and finally garnish with whatever you like.
Enjoy your summer evenings with any of these drinks, stay #BralessAndFlawless and always Drink Responsibly. ;)